What to Post on Social Media During the Coronavirus Outbreak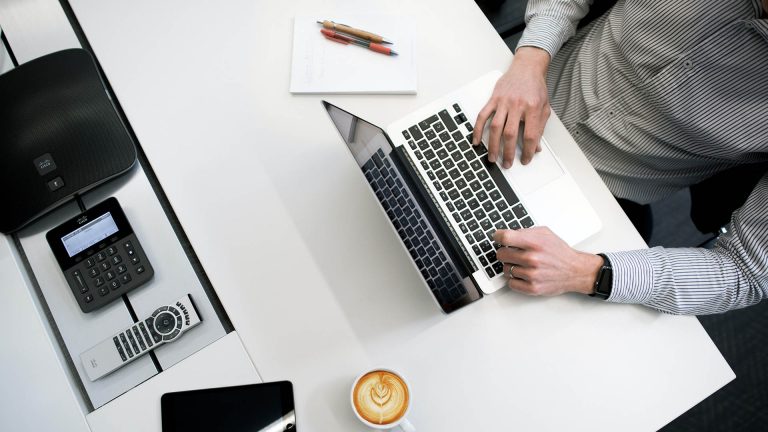 To promote or not to promote?
That is the big question multifamily businesses are asking themselves right now — and understandably so.
With the COVID-19 outbreak, it is tough to continue promoting your property and available units on social media while people are losing their jobs, stuck inside their homes, and — in certain cases — being hospitalized. Promoting your property can run the risk of making your property management and staff seem cold and out-of-touch.
But does that mean you should completely halt your social media strategy?
No.
In fact, we absolutely recommend you keep your social media presence going with regular posting across your various accounts. If anything, this is the perfect opportunity to get creative, explore unique messaging, and learn how to connect with your target audience in new ways.
Here are the types of content we're advising our clients to share:
Occasional Property Updates
While we do not recommend directly promoting your property, we do suggest you share any community updates such as a change in front office hours, how the property staff is working differently, and the status of closed community amenities.
As well, we encourage you to share anything your property may be doing to support its residents, especially those affected by the coronavirus pandemic.
If you are offering a sale or discount on available units, keep from talking about it in all of your posts and aim for including it in 20% to 30% of your content. There are many people beginning to consider moving once it is safe to do so, but there are also many who are worrying about how to make this month's rent. It is important to be sensitive to the situations your prospective residents may be experiencing.
Positive News
Your residents see enough coronavirus "doom and gloom" online, so there's no need to add to it. Instead, share positive content that can help lift your residents' spirits such as good news or uplifting stories. The more you can connect this positive content with your business, the better!
For example, our affiliate, OpenProperty, is currently running a campaign called "Community Kindness" where they share acts of kindness occurring between apartment communities and their residents during COVID-19. This content makes sense for them to share being that they are an online reputation management tool for property managers.
Residents are looking for things to smile about, and your property can be there to offer it.
Apartment-Related Tips
It is important to limit any helpful information you offer to tips and resources relative to the multifamily industry. This ensures that you are sharing first-hand, accurate information.
For example, as an apartment community, it's a great idea to share things residents can do while at home such as apartment DIYs, at-home workouts, unique crafts, easy recipes, and so on. If you can devise tips that are directly connected with apartments and rentals and aim to help your residents in one way or another — even if it's minimal — we recommend that you share it.
To take it a step further, consider the different ways you can share content. Don't limit yourself to the caption of a social post. Combine the tips into a blog or downloadable infographic and promote that across your social accounts.
Safety Steps
If your front office still operates with in-person staff, highlight any steps your property management team is taking to ensure the safety and health of your employees and residents.
Are you regularly sanitizing the front office and other high-touch points on the property? Are you providing employees with protective gear and disinfectants? Are you checking in with residents? Do you have hand sanitizer stations set up in high-traffic areas like the leasing office or mailroom?
Not only will this help increase your residents' comfortability and confidence in continuing to rent with your property but it will also highlight your care for the individuals under your roof.
Virtual Events
Brainstorm some ideas with your team for virtual events to host where your residents can connect with each other and engage with your property. Once you have the details nailed down, make sure to promote these virtual get-togethers all over social media and in your resident e-newsletter.
You can even turn each event you host into a Facebook event or group — allowing your residents to engage and receive real-time updates.
Assuming the majority of your residents are over the age of 21, a great event idea is a virtual happy hour where each resident needs to craft their own unique drink to "bring" to the "party." Events like this, that play off of things your residents already enjoy, are the best ones!
Rent Support
While not all properties are able to offer rent aid to their residents, if there is anything your property is doing to ease the financial stress on your residents, immediately share that information on social media — it often can be the fastest way to let them know.
Even if it's small, such as forgiving utilities for a month, share it. You never know how much a little can help your residents!
Why You Should Post on Social Media During the Coronavirus Pandemic
To put it simply, something is better than nothing at all.
Even if your staff doesn't have the capacity to share social media content regarding all of these tips, it is important that you keep up with regular posting. Aim to share content at least once or twice a week.
At the end of the day (or the end of the pandemic), what matters most is that your property didn't disappear. Residents will notice your social media absence and it may affect their future leasing decisions.
When you continue to post on social media, you're telling your residents that you care about their well-being and are here to support them.